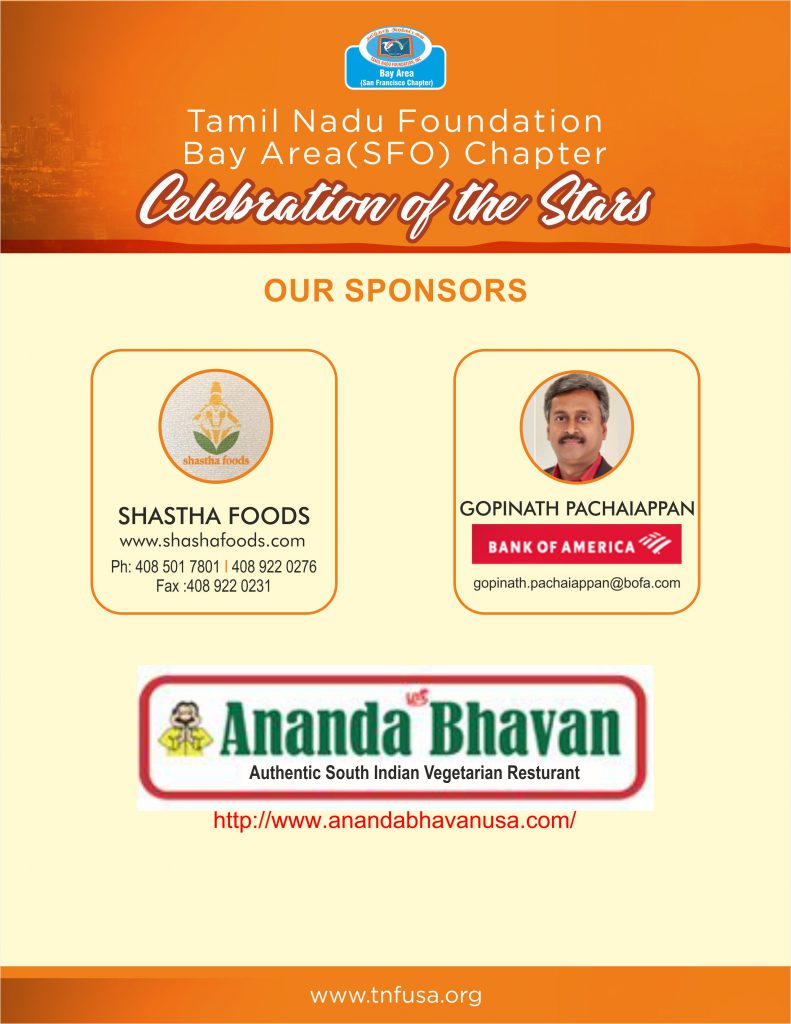 The Bay Area Story …
TNF's presence in San Francisco Bay area is closely associated with its contributions to Tamil and Tamil community in the area and dates back to the 1980s. TNF started raising funds through cultural programs in San Jose area since 1998, under the leadership of Dr. Ramamurthy.
TNF was the first Tamil organization involved in establishing Tamil schools in Bay area. The first Tamil schools in the area were started in 1997 in Cupertino and Fremont and named as TNF Tamil Schools. This was the significant step towards the success of teaching Tamil language to young children with parent volunteers support. The schools subsequently evolved under the California Tamil Academy (CTA). CTA now has 6 schools in the Bay Area and 21 affiliated schools throughout the U.S with 2500+ children benefiting from Bay Area alone. TNF also played a key role in raising funds for the Tamil Chair at University of California, Berkeley.

Key Projects:
Important Links